Bored of the same Christmas venues year after year? Time for your guests to expect the unexpected with these unusual Christmas party venues.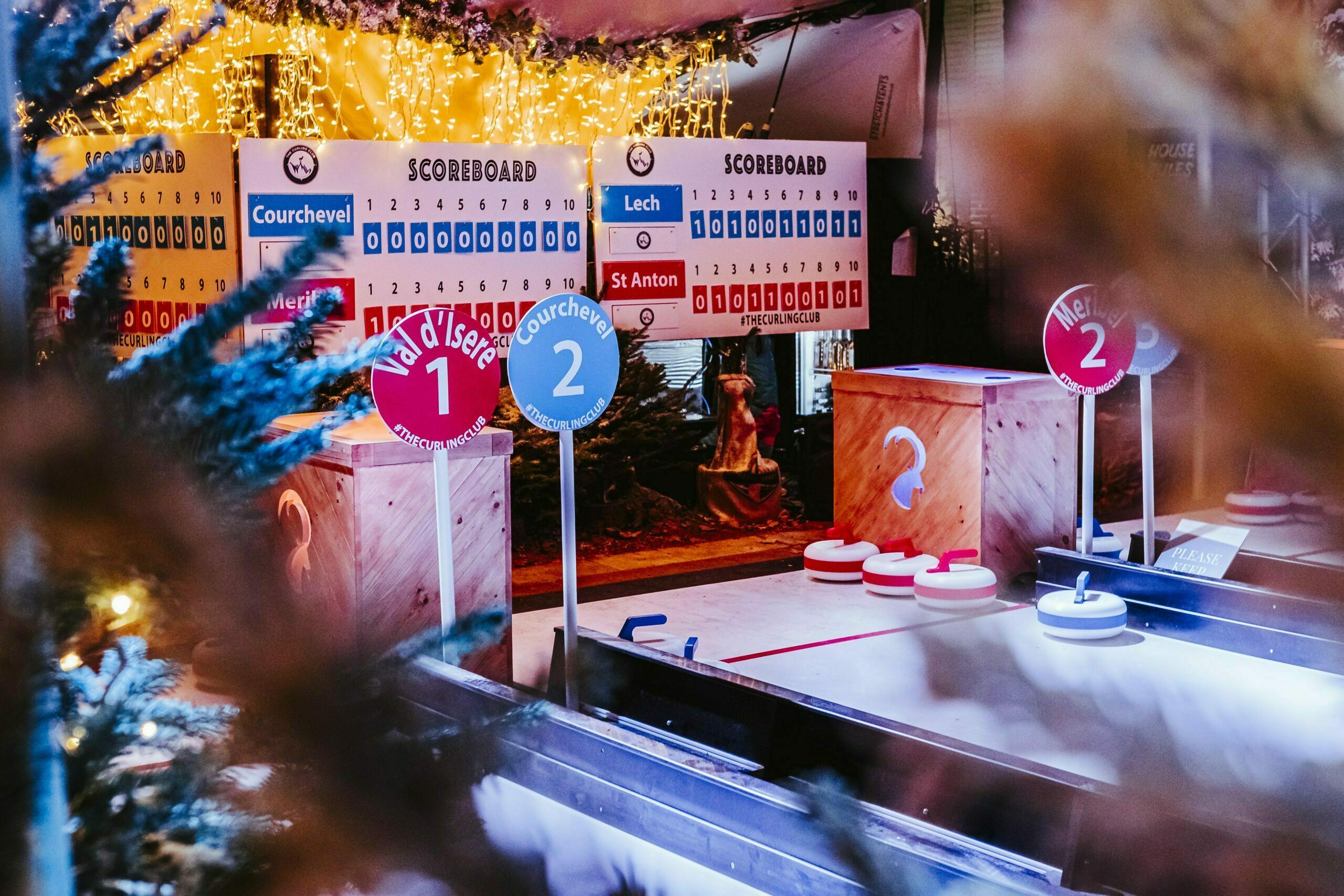 –
The Curling Club has created two Alpine-inspired winter pop-ups at the Langham hotel and Finsbury Square, where guests can try their hand at curling on individual ice rinks.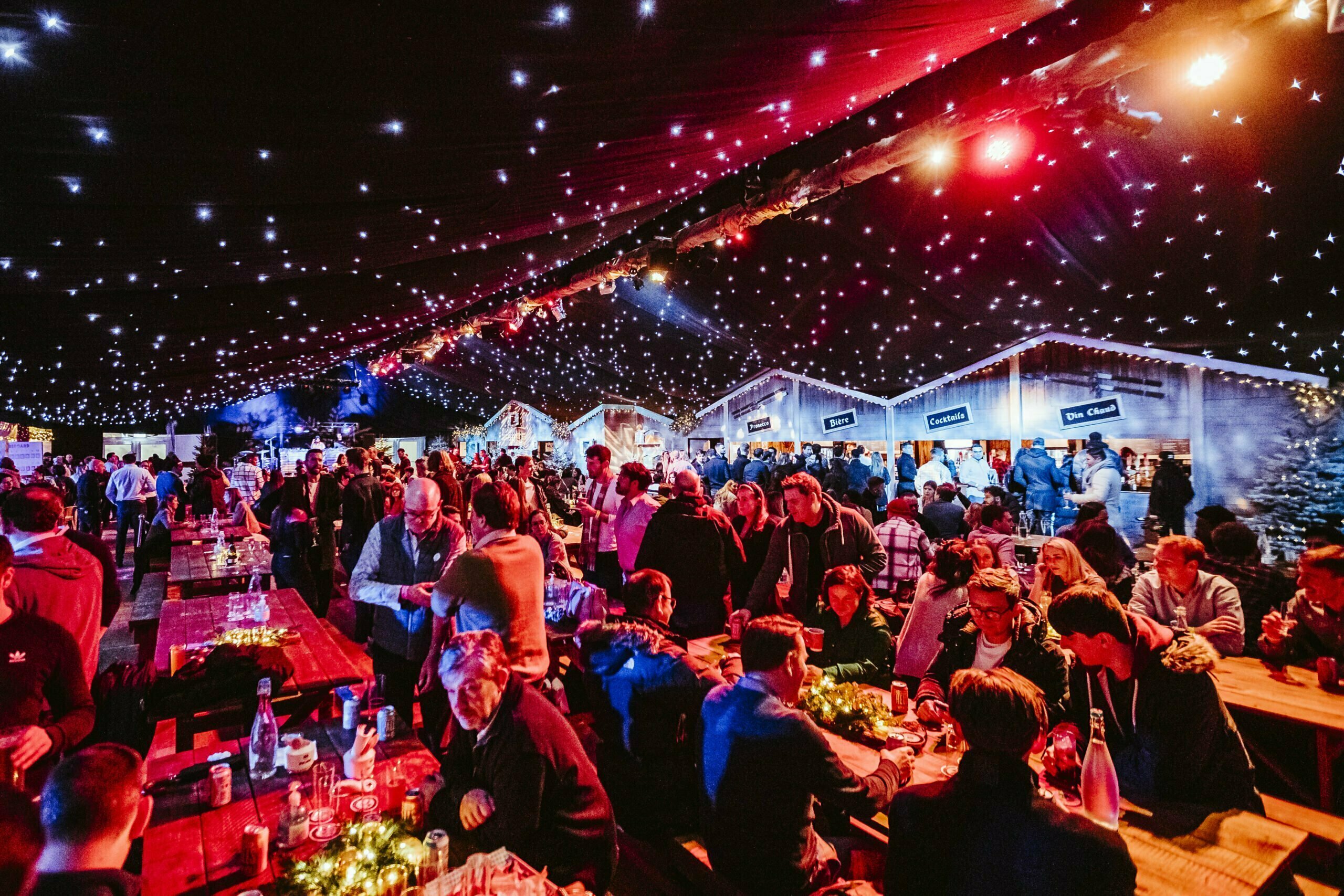 –
This winter the sport of curling – the one you watch on telly during the Olympics and find curiously engaging – is coming to London. The Curling Club will be taking up residence in both Finsbury Square and The Langham in Portland Place, bringing 'epic après nightlife' along with it. Both venues will be given a proper festive makeover, wintry cocktails, Alpine-inspired street food and entertainment on hand.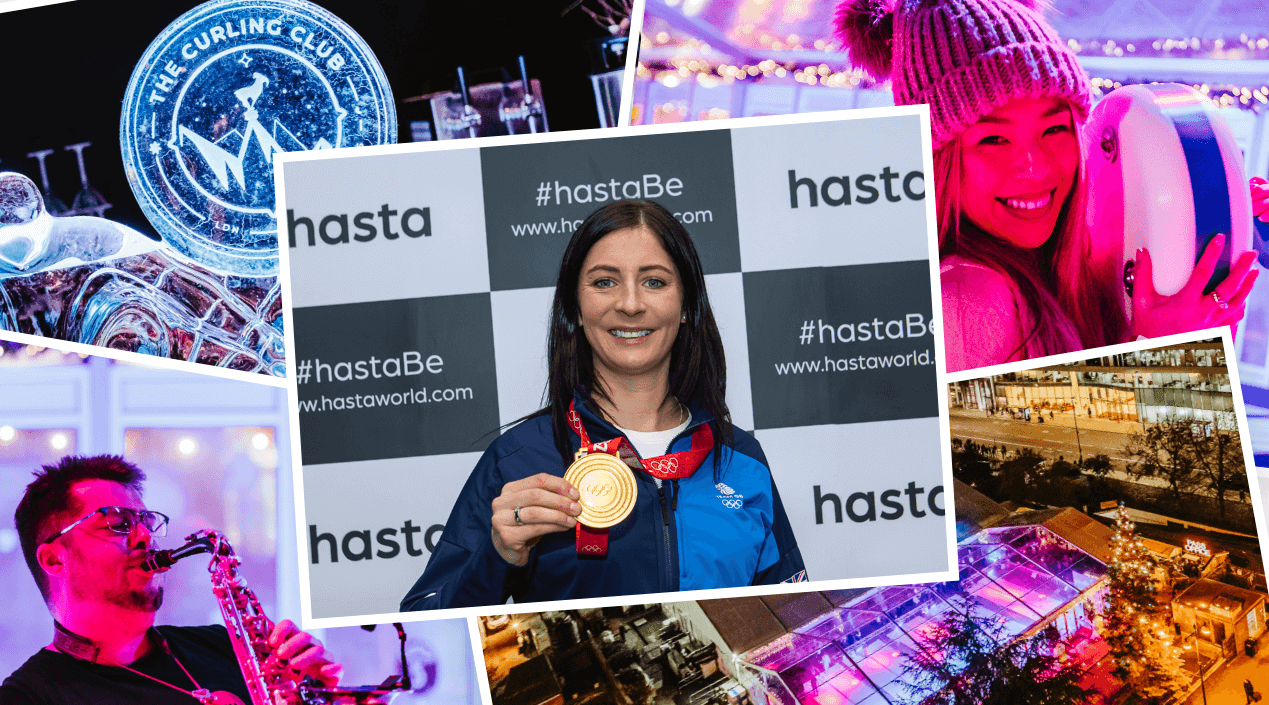 –
Muirhead joins hasta World to help raise curling's profile prior to Beijing 2022.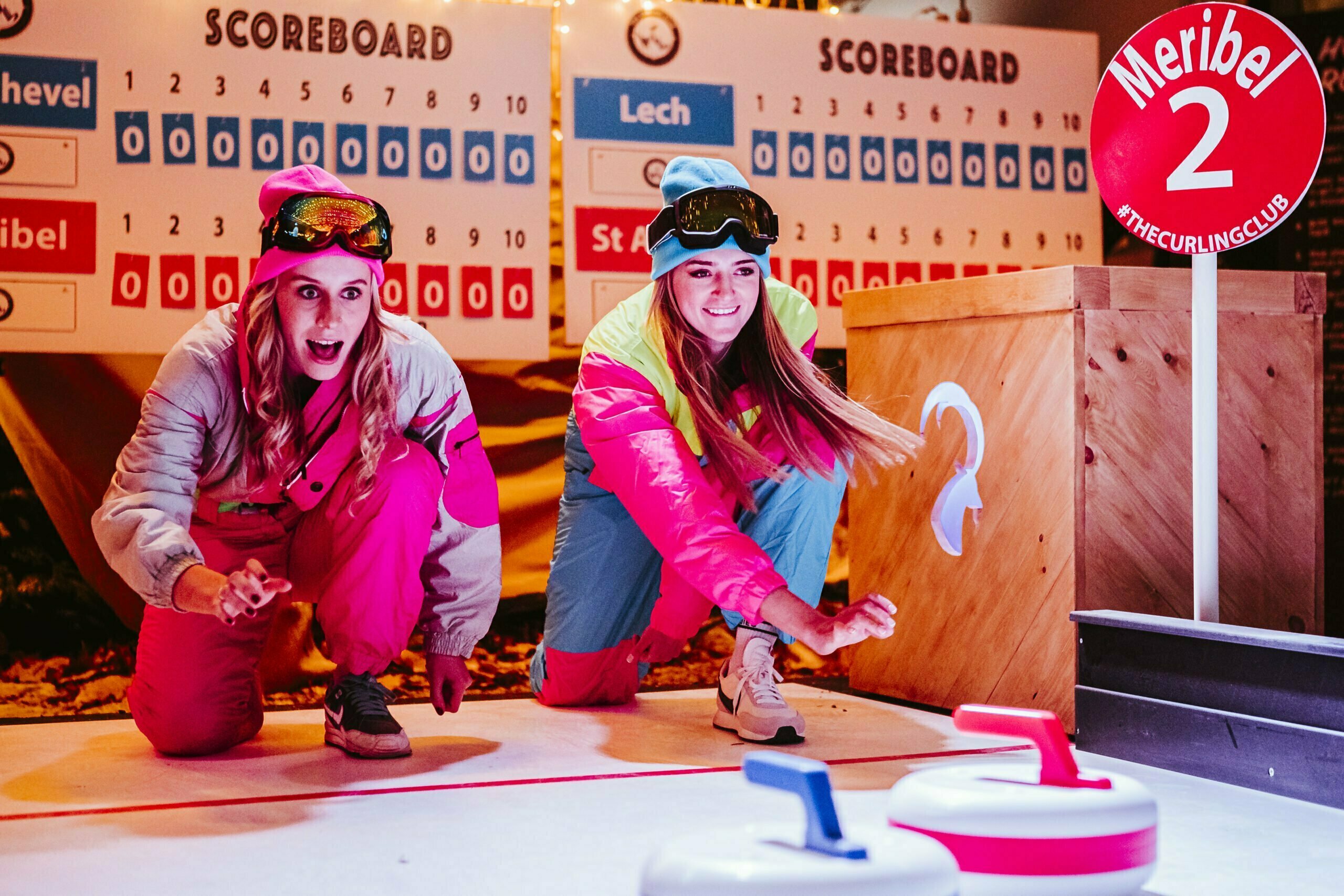 –
It's fair to say that not every London hotel as its own winter wonderland, let alone curling rinks. At the Langham this festive season curling enthusiasts can play the Olympic sport in groups as small as six people or up to 150 on three different ice rinks. There's also street food, alcohol and live music to keep your spirits – and skill levels – high.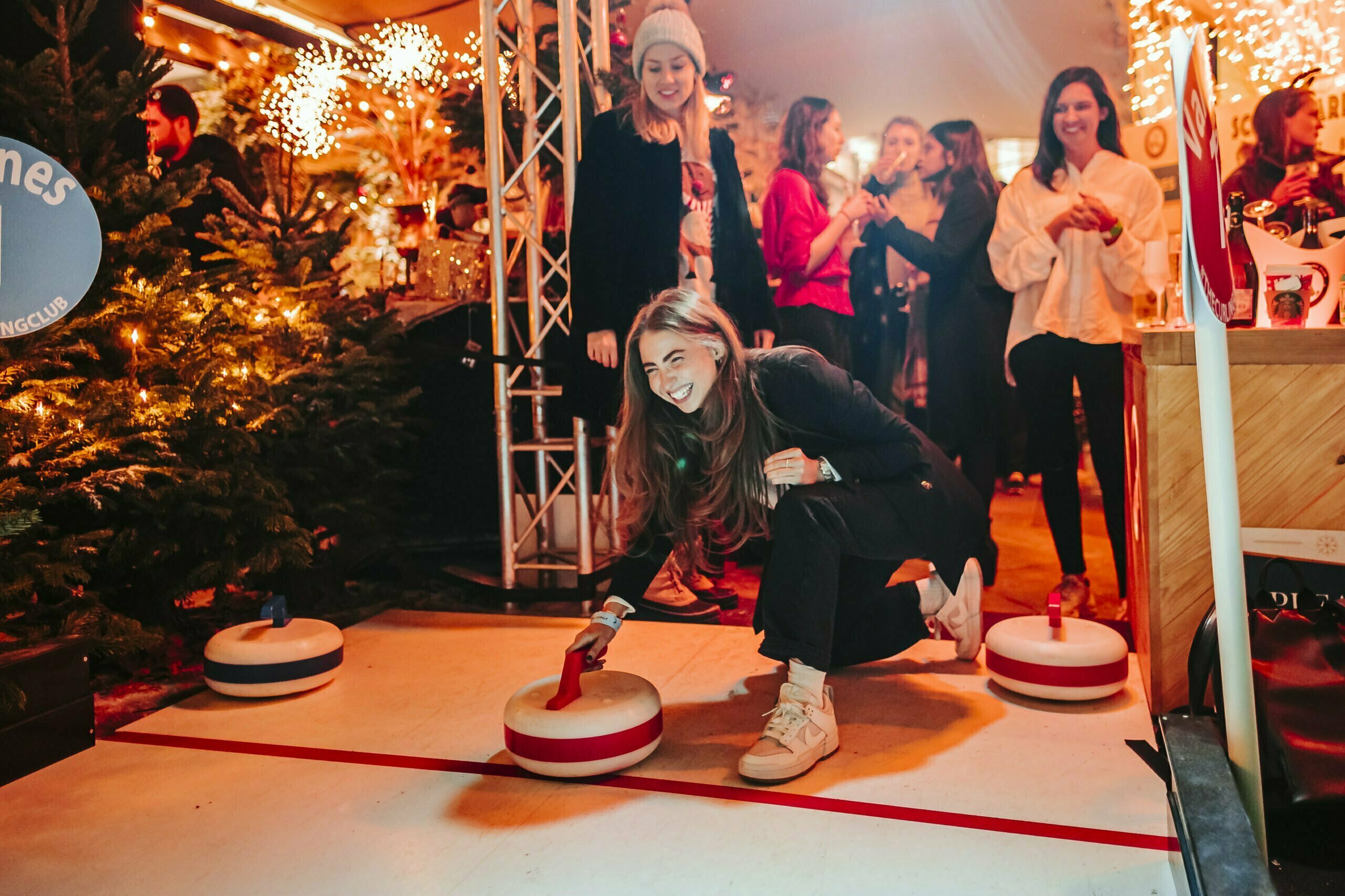 –
The five-star hotel's courtyard receives a makeover this November transforming it into a winter wonderland with three ice rinks for lots of curling action, alpine-inspired street food, winter cocktails and live DJs to keep the party going. Games can be booked for groups of six up to 150 people.