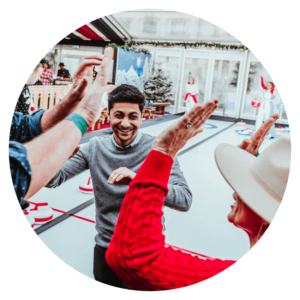 Having embraced the smells, tastes and sounds of The Curling Club and by now perfectly hydrated, you'll be called to your pre-allocated sheet, where you will be met by one of our experienced curling coaches.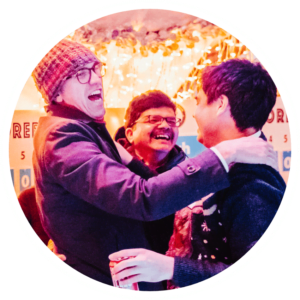 Now on the sheet, you'll need to separate into two teams, choosing your team colours blue or red. Fear not if you have never Curled before, our team of curling coaches will be on hand to give you all the tips, tricks and drinks you need to give you the most unforgettable hour possible.
*Sheets are not real ice, but are as close to the real thing as possible.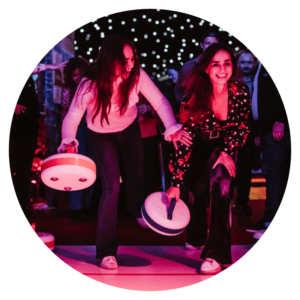 In your respective teams and from starting from the hack it's your turn to deliver the stones towards the house. Each player on the sheet will deliver a stone, with teams delivering stones alternately.
Note – Once an end is finished, two players should collect all stones from the house and bring them back to the hack.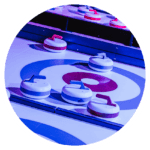 Note – Stones must be slid. Any stone thrown in the air when leaving the players hand is an illegal throw. The player performing this type of illegal throw may also be disqualified for ruining the equipment.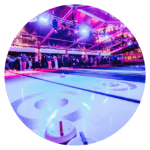 Note – Your stone won't count if it deflects off the sides or back of the sheet.