THE CURLING CLUB IS GLIDING ITS WAY TO THE SOUTHBANK CENTRE THIS WINTER
Slide on down to The Curling Club! Perfectly nestled at the Southbank Centre, a stone's throw from Waterloo.

Our epic après-ski party venue is perfect for every occasion - whether you're celebrating a corporate Christmas party, catching up with friends over festive cocktails or enjoying a quirky date night- The Curling Club is the place to be this winter.

At The Curling Club, you can indulge your competitive spirit, and enjoy delicious alpine food and drinks while listening to classic La Folie Douce tunes! Come join us at the best London Christmas party venue around - don't miss out on all the fun this season!


- Experiences At The SouthBank Centre -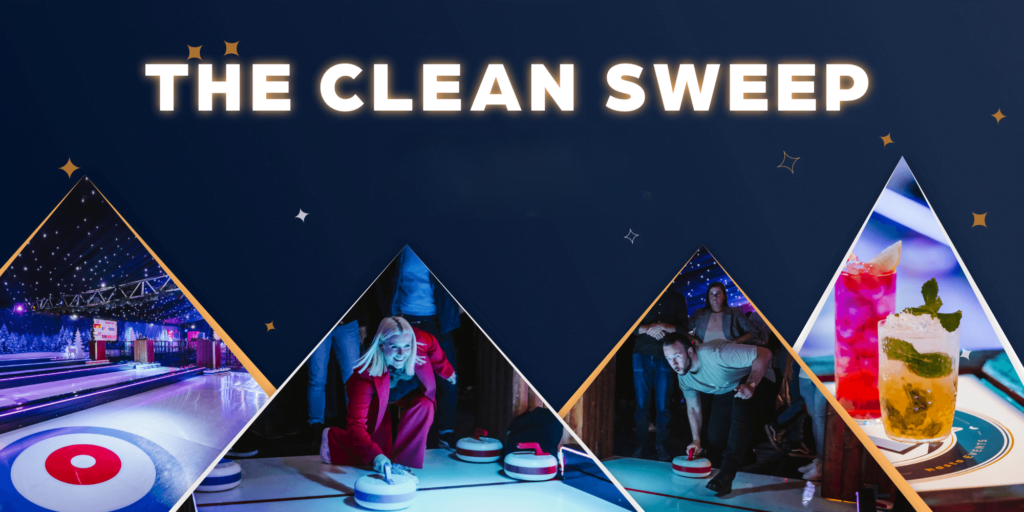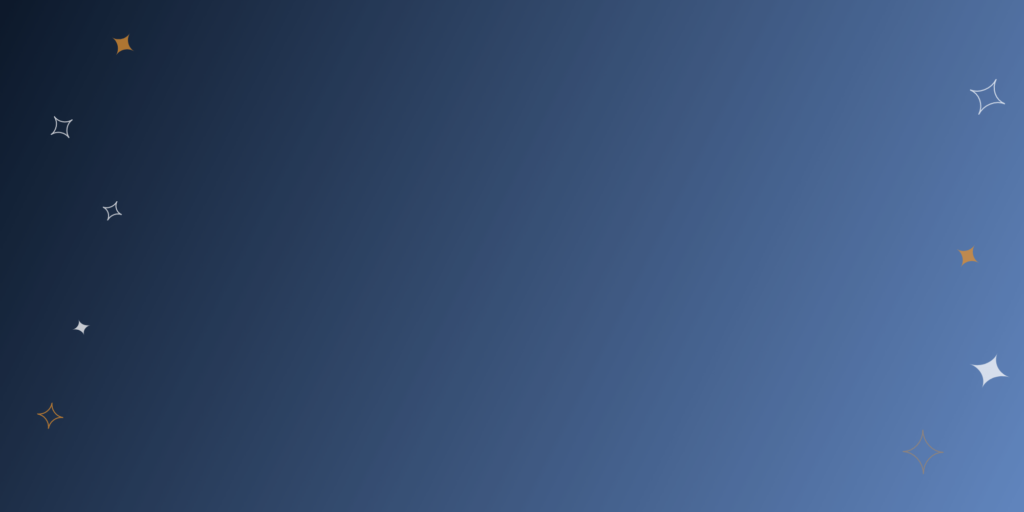 Clean Sweep Package: 
Dedicated Curling Sheet for 1 hour
Sharing Starters (Vegan / vegetarian options available)
All-inclusive beer, wine and soft drinks (3 hours)
Selection of Mains and Sides
Table Top Curling Game for Winner per rink
Reserved Table for 4 hours (Starts 30 minutes before curling time) 
From £180 p/p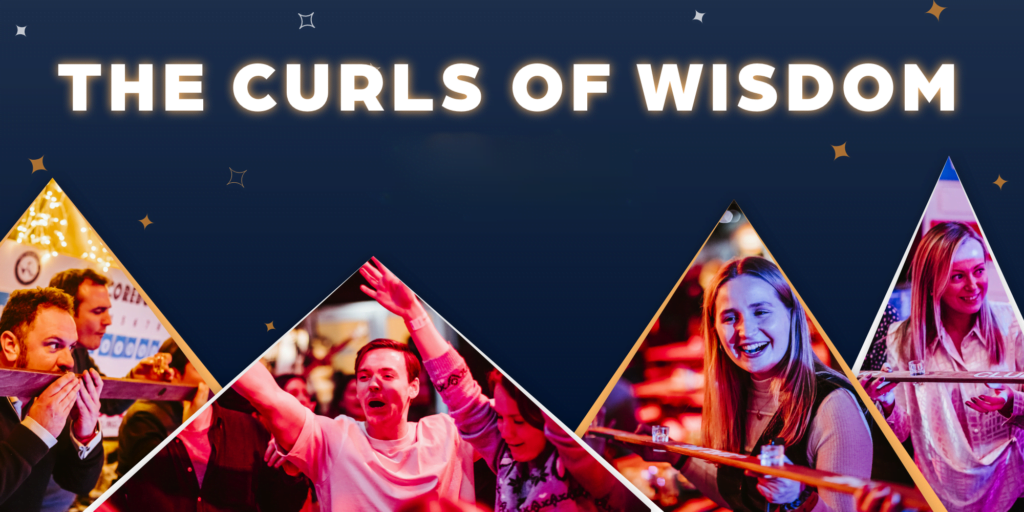 The Curls Of Wisdom  Package:
Dedicated Curling Sheet for 1 hour
3 Beers or 3 Glasses of Wine p/p
Selection of Mains and Sides
Reserved Table for 3 hours (Starts 30 minutes before curling time) 
From £90 p/p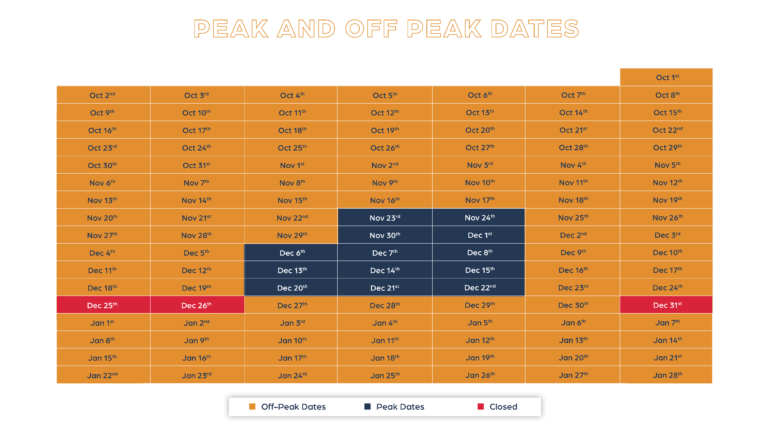 MENU
MAINS
(All served classic, with Hot Sauce option)
ALPINE DOUBLE BURGER
Beef Patty, oozing Gruyere & American Cheese, Pickles, Relish, Lettuce Toasted Brioche
£9.50
BRATWURST
Sauerkraut, Pickles, Onions, Mustard & Ketchup, Soft Finger Roll
£9.00
ALPINE VEGAN BURGER
Field Mushroom & Chargrilled Pepper, oozing Plant-Based Cheeses, Pickles, Relish, Lettuce, Toasted Vegan Brioche Bun
£9.50
VEGAN BRATWURST
Sauerkraut, Pickles, Onions, Mustard & Ketchup, Soft Finger Roll
£9.00
SIDES/SHARERS
Dirty Raclette Fries (V)
Serves 2-4 people
Crispy Skin on Fries, Concass of Tomato, Shallots & Pickles, Melted Flamed Raclette Cheese with Club Dips
£16.00
CURLING CLUB NACHOS (V)
Serves 2-4 people
Baked Tortillas, Melting Swiss & Mozzarella Cheese, Guacamole, Salsa, Chipotle Bean Chilli, Pico De Gallo, Sour Cream
£16.00
Fries
£4.00
Sweet Potato Fries
£5.00
Cheesy Fries
£5.50
EXTRA TOPPINGS
Bacon Jam
£3.00
Pulled Pork
£3.00
Crispy Bacon
£2.00
(Vegan & Gluten Free Options Are Available)
CORPORATE MENU
SHARING STARTER
MEAT GRAZING
King Peter Ham, Smoked Coppa, House Salami, Pot of Number 8 Spicy Sausage, Honey
Mixed Kalamata Olives, Cornichons, Sourdough Crostini's
MEAT-FREE GRAZING
Charred Flatbread, Vegan Vegetable Bites, Stuffed Peppers, Houmous, Mixed Kalamata Olives,
MAINS
(all served classic, with hot sauce as option)
ALPINE BURGER
Beef Patty, oozing Gruyere & American Cheeses, Pickles, Relish, Lettuce, Toasted Brioche
AND
BRATWUST
Sauerkraut, Pickles, Onions, Mustard & Ketchup, Soft Finger Roll
OR
ALPINE VEGAN BURGER
Topped with Field Mushroom, oozing Plant-based Cheeses, Pickles, Relish, Lettuce, toasted Vegan Brioche Bun
AND
VEGAN BRATWURST
Sauerkraut, Pickles, Onions, Mustard & Ketchup, Soft Finger Roll
SIDES FOR THE TABLE
(All Included)
DIRTY RACLETTE FRIES (V)
Crispy Skin on Fries, Sun-Blushed, shallots & pickles, Melted Flamed Raclette Cheese with Club Dips
– Honey and Mustard, Cool Ranch, Hot Buffalo, Chipotle Mayo
CURLING CLUB NACHOS (V)
Baked Tortillas, Melting Swiss & Mozzarella Cheese, Guacamole, Salsa, Chipotle Bean Chilli, Pico De Gallo, Sour Cream
(Vegan & Gluten Free Options Are Available)